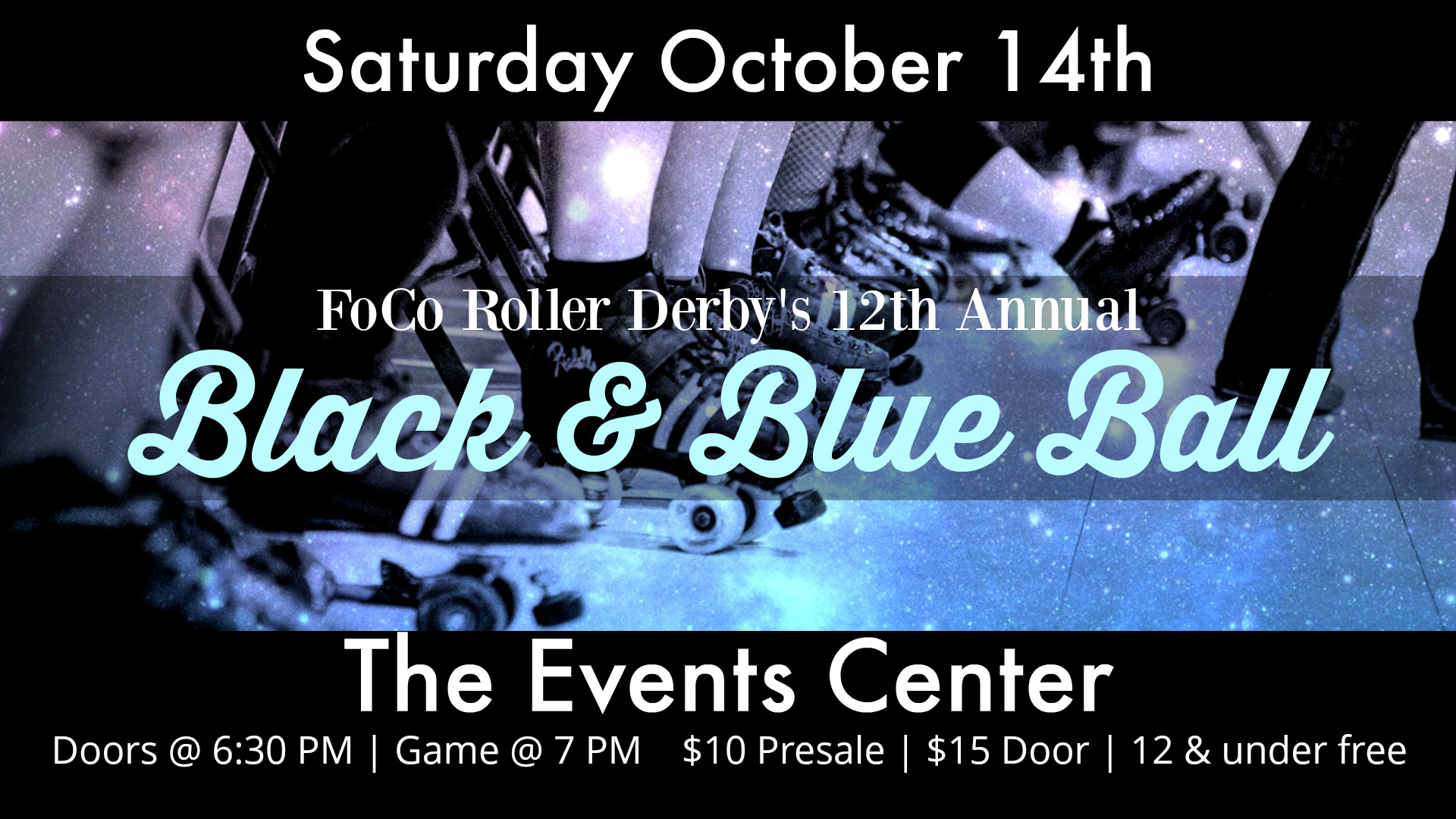 10-14: 12th Annual Black & Blue Ball
Cheer on your home teams of FoCo as they face-off, prom-style to jostle, juke, and jam their way through the pack. Who will be this year's "Belle of the Ball" or win the coveted "Best Dressed" title at this year's event? Come and see! Doors are at 6:30 PM. Get […]

October 9th Bout Recap: The Black and Blue Ball!
The BLACK and BLUE BALL!!! by Eliaz "Evil I." McMillan Saturday's Black and Blue Ball certainly lived up to its name, and I'm not just talking about the attire. The ladies of FoCo Girls Gone Derby demonstrated that even a girl in an evening dress is a force to be […]
Give to FoCo Roller Derby
FoCo Roller Derby is a skater-owned and operated organization comprised of skaters, coaches, officials, and volunteers. We work hard every day to promote and foster the sport of flat-track roller derby through athleticism, sportspersonship, inclusion, and empowerment of its members.
Contribute